Page Suggestions: Bible Facts
What does the BIBLE say about Lying and Gossiping
---
scriptures

Exodus 20:16, Numbers 23:19, Proverbs 6:16-19, Matthew 15:18-20, Luke 8:15, John 8:43-47, Acts 5, Romans 12:17-21, Ephesians 4:15-16, Colossians 3:9-10, Revelation 21:7-8
Fibs, Bluffs, White Lies, Half Truths, Dishonesty
Writer: Betty Miller | bibleresources.org/lying/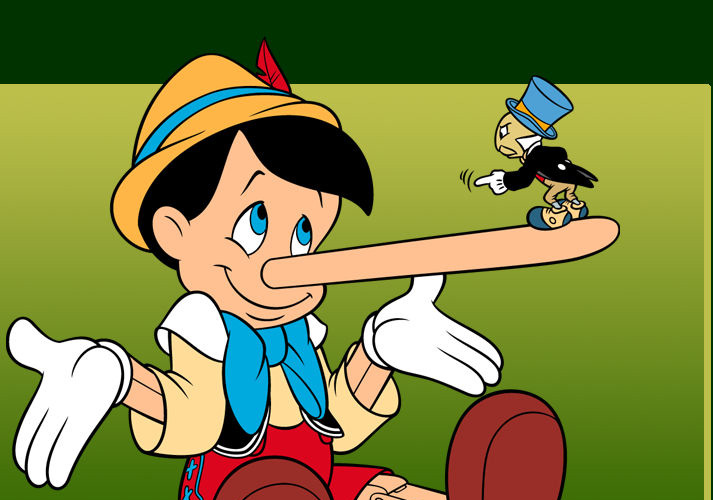 There is a plague that is grieving the heart of God because it is preventable and can be stopped. It has spread among all churches and is particularly rampant in society. Even God's ministers are not immune and many of them are infected with it.
What is this evil plague? You may be surprised as it appears rather harmless at first glance. It is now so commonplace that people are deceived into just accepting it as normal, instead of recognizing and resisting it. This epidemic is the practice of lying and dishonesty.
What does the Bible say about lying? A lying tongue is not only something God hates, it is also something that is an abomination to Him.
These six things doth the LORD hate: yea, seven are an abomination unto him: A proud look, a lying tongue, and hands that shed innocent blood, An heart that deviseth wicked imaginations, feet that be swift in running to mischief, A false witness that speaketh lies, and he that soweth discord among brethren. Proverbs 6:16-19
Examples of Dishonesty
As the moral climate of our society has been deteriorating, lying has become a major problem. The business world is particularly plagued by this problem--men's dishonesty with each other, meetings "forgotten", company theft, promises not kept, contracts broken, etc. Lawyers have increased in numbers over the last decade, mainly because of irresponsibility and broken contracts among men due to lying. A news organization recently did a survey here in America and asked people several questions to determine the percentage of people who lied or were dishonest about things. Some of the questions were:
→ Do you cheat on your Income Tax Return?
→ Do you compliment people when you really don't mean it?
→ Do you tell your spouse to tell callers you are not at home when you are there?
→ Do you tell "little white lies" if it will keep you out of trouble?
→ Do you tell creditors that "the check is in the mail" when you have not yet mailed it?
→ Do you exaggerate in repeating things you have heard?
The results of this survey determined that 90% of Americans are not truthful under certain circumstances. This is understandable when we look at the morals of our society but what about Christians? Have they fallen into the habit of lying also? Also, what constitutes a lie according to the Bible? Anything that is not the truth is a lie and God's Word the Bible tells us what is truth. The Bible is the standard or measuring rod we must use in determining truth. Sadly, Christians are also succumbing to this epidemic of lying. Lying to each other has now become so commonplace, Christians too, have become liars. [Watch video What is truth?]
The Father of Lies
Have you been lied to lately? Was it another Christian that lied to you? A minister perhaps? Each of us have had our trust in people undermined, or in some cases even destroyed because of lies. We would all agree that lying is an ugly evil. The Bible tells us that lying began with the devil and that he is the father of lies.
Why do ye not understand my speech? even because ye cannot hear my word. Ye are of your father the devil, and the lusts of your father ye will do. He was a murderer from the beginning, and abode not in the truth, because there is no truth in him. When he speaketh a lie, he speaketh of his own: for he is a liar, and the father of it.
And because I tell you the truth, ye believe me not. Which of you convinceth me of sin? And if I say the truth, why do ye not believe me? He that is of God heareth God's words: ye therefore hear them not, because ye are not of God. John 8:43-47
The Bible is filled with admonitions against being dishonest and lying. One of the Ten Commandments states:
Thou shalt not bear false witness against thy neighbour. Exodus 20:16
What kind of witness are we to those around us? Are we deceived and have we become liars ourselves?
Before we point our finger at another for being a liar that we feel God needs to deal with, let us examine our own lives to see if we are infected with the same disease.
Let us first give a definition as to what a lie is according to Webster's dictionary:
→ To make a statement that one knows is false, especially with the intent to deceive.
→ To give a false impression or action or false statement, especially with the intent to deceive.
→ To make a false statement in order to evade the truth.
→ The invention of a false story or excuse in order to deceive.
Perhaps for a Christian, a Biblical definition of lying could be summed up in this statement: Any time our word does not agree with God's Word. In Numbers 23:19 the Bible says,
God is not a man, that he should lie; neither the son of man, that he should repent: hath he said, and shall he not do it? or hath he spoken, and shall he not make it good?
When we do not keep our word we are guilty of lying. Over the last year I have lost track of the number of times Christians have failed to keep their word to me. I am not angry or resentful or bitter over this, as the Lord has worked those attitudes out of my life. I have learned to take every offense to Him in prayer and He then removes any personal ill I might have and He gives me a forgiving and gracious attitude toward others. However, since I began to notice how many of God's people were not keeping their word, I received a prayer burden of intercession for this evil to be removed from God's people.
---