Page updated 21 June 2017
Page Suggestions: Occult Influences, Tithing, the prosperity gospel, the preacher's role, Wolves in Sheep's Clothing
Organized Religion and the Great Apostasy
False Doctrines and Theologies
---
Jesus Christ the same yesterday, and to day, and for ever. Be not carried about with divers and strange doctrines. For [it is] a good thing that the heart be established with grace; not with meats, which have not profited them that have been occupied therein. Hebrews 13:8-9
scriptures

Deuteronomy 32:1-3, Job 11:4, Proverbs 4:2-4, Isaiah 28:8-13, Isaiah 29:23-24, Jeremiah 10:8-9, Matthew 7:28-29, Matthew 15:1-9, Matthew 16:6-12, Matthew 22:31-33, Mark 1:21-27, Mark 4, Mark 7:3-9, Mark 11:17-18, Mark 12:38-40, Luke 4:30-32, John 7:15-18, John 18:19-23, Acts 2:42-47, Acts 5:27-29, Acts 13:9-12, Acts 17:19-34

Romans 6:17-23, Romans 16:17-18, 1 Corinthians 14, Colossians 2:20-23, Ephesians 4:11-32, 2 Thessalonians 2, 1 Timothy 1:3-11, 1 Timothy 4, 1 Timothy 5:17-18, 1 Timothy 6:1-5, 2 Timothy 3:10-17, 2 Timothy 4:2-4, Titus 1:7-16, Titus 2:1-10, Hebrews 6:1-6, Hebrews 13:8-9, 2 John 1:9-10, Revelation 2:14-24
There are only two types of doctrine: the doctrine of Jesus Christ, and the doctrine of Jezebel. If you are sitting under preaching where people are not repenting then you are hearing the doctrine of Jezebel. -David Wilkerson, The Jezebel Doctrine-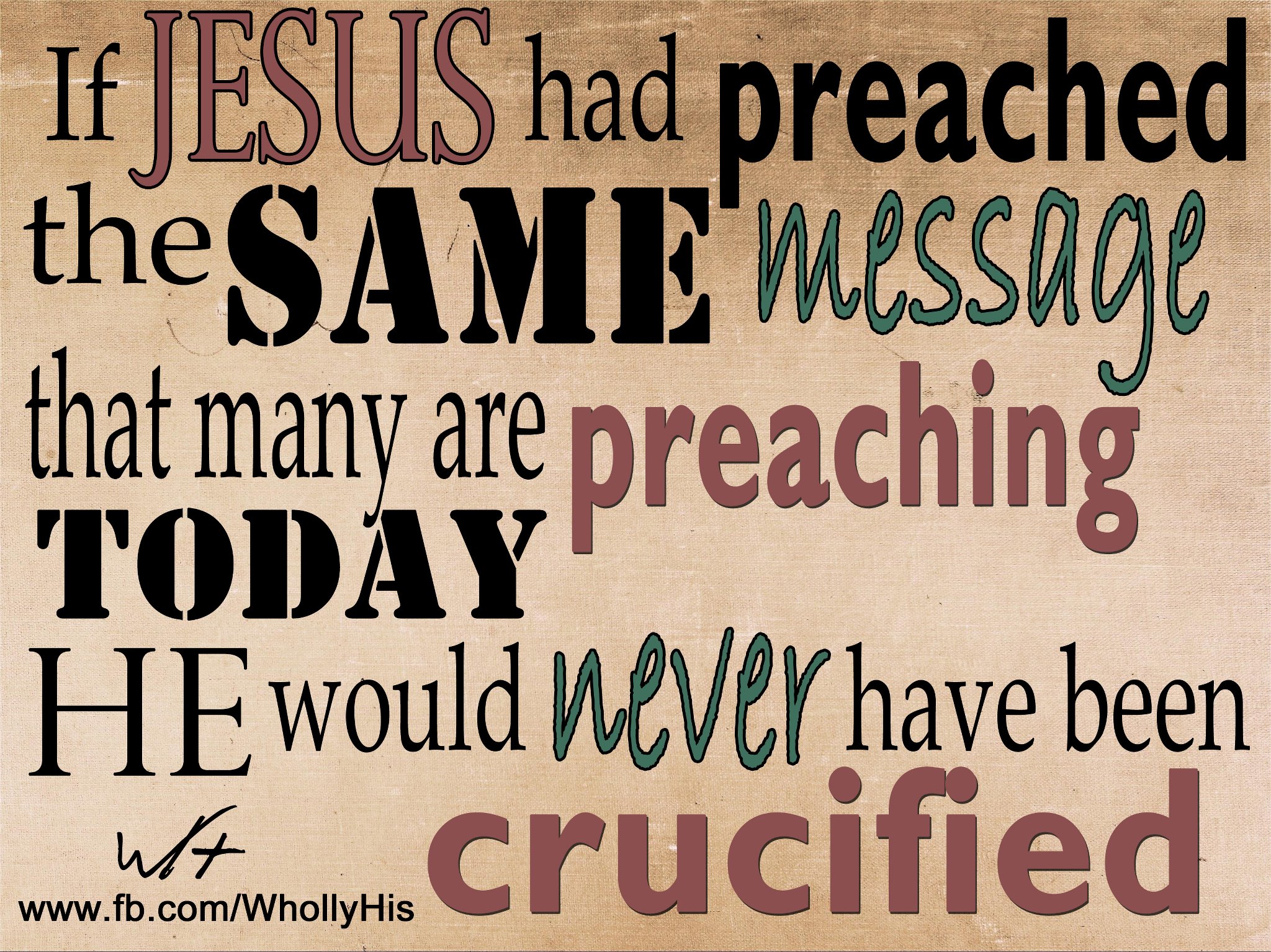 But speak thou the things which become sound doctrine. Titus 2:1
But speak thou the things which become sound doctrine.Titus 2 verse 1 Read also Titus 1:9
Holding fast the faithful word as he hath been taught, that he may be able by sound doctrine both to exhort and to convince the gainsayers.Titus 1 verse 9.
videos
devotionals
pages to read
The Sleeping Church
Massive mind control, brainwashing, false teaching, twisting and subverting the Word of God. People being threatened and coerced to do or to believe certain things. They are cults with the appearance of being Christian. People trying to lump all religions into one to bring about an acceptable one world religion. This is how the devil plans to take all these church goers to hell with him. It is a spiritual war. Satan has orchestrated a secret organization called the illuminati which now controls every area of our lives including the churches. Many of these church goers are not Christian. They are full of demonic spirits and many church leaders are just puppets for the illuminati. These evil spirits recognize those who truly belong to God and they are opposed to God. These people are opposed to true Christians.
And for this cause God shall send them strong delusion, that they should believe a lie. 2 Thessalonians 2:11
Subverting the Word of God
The occult has slithered into the church doctrine and corrupted it with the false idea that all Christians, all saved people, are supposed to be healthy and wealthy. Anyone who is not is considered a "have-not" who is unwelcomed into their exclusive cult. See our article on Faith Healing.
The Prosperity Gospel
The prosperity gospel was a big lie invented to bamboozle millions of money from unsuspecting people so these preachers could line their own pockets and live luxurious lifestyles. No where in the Bible does God promise us lots of material possessions and money. See our pages on the prosperity gospel and what the Bible says about tithing.
The Word of Faith Doctrine
It appears that the word of faith garbage was deliberately taught preceding all this prosperity gospel lie so that people could be brainwashed into a new way of thinking and thus quickly accept the twisted version of the Bible they were being given. The word of faith baloney comes from eastern religions. It was so easy to fool people with this word of faith stuff because after all what is wrong with positive thinking?
Here is a partial given definition for this Word of Faith theology:
Word of Faith teaching holds that God wants his people to be prosperous, which includes finances, good health, good marriages and relationships, i.e. to live generally prosperous lives in all areas. Word of Faith teaches that God empowers his people (blesses them) to achieve the promises that are contained in the Bible. Because of this, suffering does not come from God, but rather, from Satan. As Kenneth Copeland's ministry has stated, the idea that God uses suffering for our benefit is considered to be "a deception of Satan" and "absolutely against the Word of God." Additionally, if someone is not experiencing prosperity, it is because they have given Satan authority over their lives. God will not do anything at all unless the person invites him to.
..a central element of receiving from God involves "confession". This doctrine is often referred to as "positive confession" or "faith confession" by practitioners...Noted Word of Faith teachers, such as Kenneth E. Hagin and Charles Capps, have argued that God created the universe simply by speaking it into existence (Genesis 1), and that humans have been endowed with the ability (power) to speak things into existence. Thus, making a "positive confession" (by reciting a promise of scripture, for example), and believing that which God says, accesses the resurrection power that was released when Christ was raised from the dead Ephesians 1:19-20
(verse 19) And what [is] the exceeding greatness of his power to us-ward who believe, according to the working of his mighty power,

(verse 20) Which he wrought in Christ, when he raised him from the dead, and set [him] at his own right hand in the heavenly [places].Ephesians 1 verses 19-20 Ephesians 3:20
Now unto him that is able to do exceeding abundantly above all that we ask or think, according to the power that worketh in us.Ephesians 3 verse 20, which causes those things to come into fruition. This teaching is interpreted from Mark 11:22-23
(verse 22) And Jesus answering saith unto them, Have faith in God.

(verse 23) For verily I say unto you, That whosoever shall say unto this mountain, Be thou removed, and be thou cast into the sea; and shall not doubt in his heart, but shall believe that those things which he saith shall come to pass; he shall have whatsoever he saith.Mark 11 verses 22-23. A more recent variant of positive confession is decree and declare. Word of Faith preachers have likened faith to a "force".-https://en.wikipedia.org/wiki/Word_of_Faith-
---