Page updated 02 October 2018
Page Suggestions: How Do I Pray, left behind, model prayers, Prayer for Salvation, Salvation, sermons, tribulation period
Can you explain salvation to me
---
Writer: Billy Graham | billygraham.org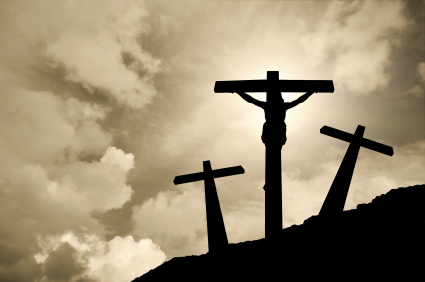 And when they were come to the place, which is called Calvary, there they crucified him, and the malefactors, one on the right hand, and the other on the left. Luke 23:33
We are glad we can share with you the love of God which He has revealed to us through the Lord Jesus Christ. The only way we have acceptance before God is through Jesus, God's only Son, who came from heaven to live on earth. He fully understands our problems because He lived as a man on the earth for thirty-three years. He did not sin, and yet He took our sins upon Himself and paid the penalty for sin by His death on the cross (Romans 6:23
For the wages of sin [is] death; but the gift of God [is] eternal life through Jesus Christ our Lord.Romans 6 verse 23, Hebrews 4:15
For we have not an high priest which cannot be touched with the feeling of our infirmities; but was in all points tempted like as [we are, yet] without sin.Hebrews 4 verse 15, 1 Peter 2:24
Who his own self bare our sins in his own body on the tree, that we, being dead to sins, should live unto righteousness: by whose stripes ye were healed.1 Peter 2 verse 24). Three days after He died, He arose from the dead; and forty days later He ascended into heaven where He intercedes in our behalf.
Who [is] he that condemneth? [It is] Christ that died, yea rather, that is risen again, who is even at the right hand of God, who also maketh intercession for us. Romans 8:34
Wherefore he is able also to save them to the uttermost that come unto God by him, seeing he ever liveth to make intercession for them. Hebrews 7:25
John 3:16-17
(verse 16) For God so loved the world, that he gave his only begotten Son, that whosoever believeth in him should not perish, but have everlasting life.

(verse 17) For God sent not his Son into the world to condemn the world; but that the world through him might be saved.John 3 verses 16-17 and John 10:10
The thief cometh not, but for to steal, and to kill, and to destroy: I am come that they might have life, and that they might have [it] more abundantly.John 10 verse 10 tell of the great love God has for us. Because of His love, God wants us to come to Him just as we are. He longs for us to talk to Him freely about our sins and our needs. We encourage you to do this. Admit your sins to God, ask His forgiveness, and thank Him for His love and acceptance of you. Jesus has all power and authority over sin and evil (Matthew 28:18
And Jesus came and spake unto them, saying, All power is given unto me in heaven and in earth.Matthew 28 verse 18, Hebrews 2:14-15
(verse 14) Forasmuch then as the children are partakers of flesh and blood, he also himself likewise took part of the same; that through death he might destroy him that had the power of death, that is, the devil;

(verse 15) And deliver them who through fear of death were all their lifetime subject to bondage.Hebrews 2 verses 14-15, 1 John 3:8
He that committeth sin is of the devil; for the devil sinneth from the beginning. For this purpose the Son of God was manifested, that he might destroy the works of the devil.1 John 3 verse 8), and through Him we can also live victorious lives. Read 1 John 1:9
If we confess our sins, he is faithful and just to forgive us [our] sins, and to cleanse us from all unrighteousness.1 John 1 verse 9. If we give ourselves to Jesus, He comes into our hearts by His Holy Spirit and lives there (Revelation 3:20
Behold, I stand at the door, and knock: if any man hear my voice, and open the door, I will come in to him, and will sup with him, and he with me.Revelation 3 verse 20). We are in Christ Jesus, and He is in us.
Abide in me, and I in you. As the branch cannot bear fruit of itself, except it abide in the vine; no more can ye, except ye abide in me. I am the vine, ye [are] the branches: He that abideth in me, and I in him, the same bringeth forth much fruit: for without me ye can do nothing. If a man abide not in me, he is cast forth as a branch, and is withered; and men gather them, and cast [them] into the fire, and they are burned. If ye abide in me, and my words abide in you, ye shall ask what ye will, and it shall be done unto you. John 15:4-7
I am crucified with Christ: nevertheless I live; yet not I, but Christ liveth in me: and the life which I now live in the flesh I live by the faith of the Son of God, who loved me, and gave himself for me. Galatians 2:20
We read in 2 Corinthians 5:17 (TLB)
Therefore if any man [be] in Christ, [he is] a new creature: old things are passed away; behold, all things are become new.2 Corinthians 5 verse 17:
When someone becomes a Christian he becomes a brand new person inside. He is not the same any more. A new life has begun!
The Bible also says in 1 Corinthians 15:57 (TLB)
But thanks [be] to God, which giveth us the victory through our Lord Jesus Christ.1 Corinthians 15 verse 57:
How we thank God for all of this! It is He who makes us victorious through Jesus Christ our Lord!
Therefore if any man [be] in Christ, [he is] a new creature: old things are passed away; behold, all things are become new. 2 Corinthians 5:17
But thanks [be] to God, which giveth us the victory through our Lord Jesus Christ.
1 Corinthians 15:57
---