Page updated 18 Feb 2016
Page Suggestions: How Do I Pray, left behind, model prayers, Prayer for Salvation, sermons, tribulation period
What does the word "repent" mean?
---
Moreover thou shalt say unto them, Thus saith the LORD; Shall they fall, and not arise? shall he turn away, and not return?
Why then is this people of Jerusalem slidden back by a perpetual backsliding? they hold fast deceit, they refuse to return.
I hearkened and heard, but they spake not aright: no man repented him of his wickedness, saying, What have I done? every one turned to his course, as the horse rusheth into the battle.
Yea, the stork in the heaven knoweth her appointed times; and the turtle and the crane and the swallow observe the time of their coming; but my people know not the judgment of the LORD. Jeremiah 8:4-7
scriptures

Jeremiah 8:3-7, Ezekiel 14:6, Ezekiel 18:30, Matthew 3:2, Matthew 4:17, Mark 1:15, Luke 13:3-5, Luke 17:3-4, Luke 24:46-47, John 16:7-8, Acts 2:38, Acts 3:19, Acts 8:22, Acts 17:30, Acts 26:19-20, Romans 2:4, 2 Corinthians 7:8, Revelation 2:5, 22, Revelation 3:3, 19
Christians Who Don't Repent
Watch on vimeo
Biblical repentance means forsaking sin, not simply confessing it. To forsake is to leave behind, to abandon. We repent not just with our hearts but with our actions. -Repentance: Complete or Incomplete?-
devotionals
pages to read
Source: unknown (I have somehow misplaced the source of this article. Sorry!)
The story of the Prodigal Son answers that question:
This young man was very humble and sorry. He was now feeding the hogs. He was eating with pigs. And that was as far removed as possible from what he believed—to eat with pigs and hogs.
To repent means that you have changed. You turn around, and you go in the other direction. And you say to God, "Lord, I am sorry. I want Your forgiveness. If You will help me, I will change the way I live."
And that's exactly what he had in mind doing. And that is exactly what you can do right now. Turn around and go in a completely new direction. Turn to God.
"There is a certain amount of sorrow involved in repentance that we don't see much of today. That word means moaning and even groaning. I don't mean that we have to have a great emotional experience, but I do believe that we need some tears of repentance. We need to be sorry for our sins and say, 'O, God, I have sinned against You, and I'm sorry.' I am not an emotional person. I don't know why, but I don't cry easily. But of the few times I have cried in my life, some of them have been over sin that I committed many years ago. The night I came to Christ, I didn't have any tears. But later I went home, I looked out my window at the North Carolina sky and I cried over my sins. I said, 'O, God, forgive me.' And the most wonderful peace swept over my soul. From that moment on, I've known that my sins were forgiven."
Restoration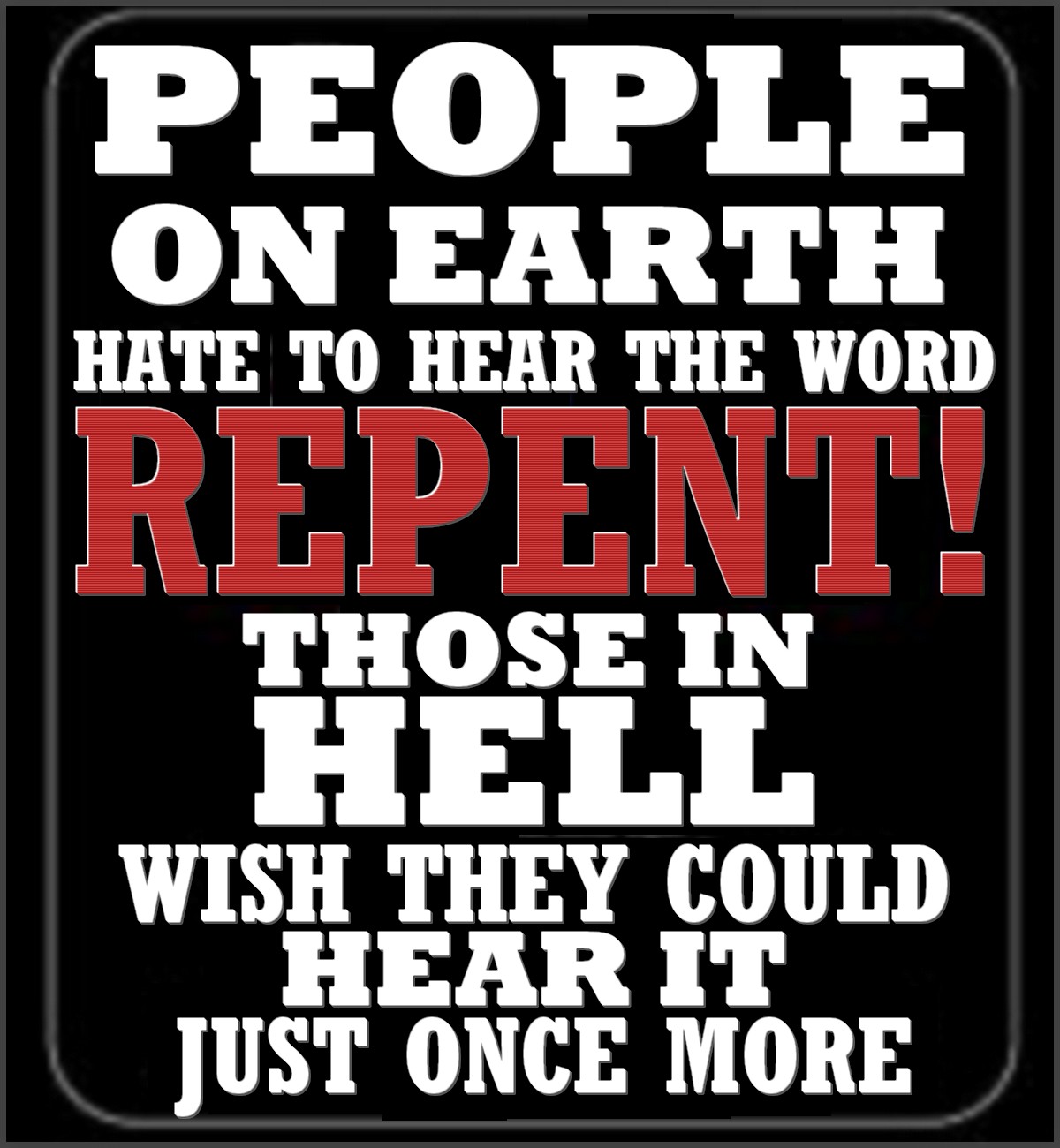 "Repentance opens the avenue for the next step in the experience of God's healing grace. I call this restorative grace. Restoration is God's gift of forgiveness. When we come to Him in repentance, the grace of His forgiveness restores us to fellowship with Him. David's repentant yearning for a clean heart and a renewed spirit was answered in Psalm 32:1-5
(verse 1) [[[A Psalm] of David, Maschil.]] Blessed [is he whose] transgression [is] forgiven, [whose] sin [is] covered.

(verse 2) Blessed [is] the man unto whom the LORD imputeth not iniquity, and in whose spirit [there is] no guile.

(verse 3) When I kept silence, my bones waxed old through my roaring all the day long.

(verse 4) For day and night thy hand was heavy upon me: my moisture is turned into the drought of summer. Selah.

(verse 5) I acknowledged my sin unto thee, and mine iniquity have I not hid. I said, I will confess my transgressions unto the LORD; and thou forgavest the iniquity of my sin. Selah.Psalm 32 verses 1-5. Peter discovered that Jesus was waiting to give him a second chance. The Church of Jesus Christ is built on people who, through repentance and God's forgiveness, are renewed in their faith and restored to active service. Restorative grace does not depend on our merit or our worthiness. God forgives us so that we can do good works in response to His restorative grace. This is the Good News: Jesus Christ lived His life as a demonstration of grace. His unconditional love has forever made available to us His grace and His forgiveness. In His sacrificial death on the cross, He secured forgiveness for our sin without any regard for our worthiness. The cross of Christ means that when God saw us at our worst, He loved us the most."
Prayer
Lord, we do not deserve Your mercy, but we thank You for convicting us of the sin in our lives so that we may receive Your grace through repentance. Give us hearts like David and Peter, so that we will confess our sin to You and see our spirits renewed and our fellowship with You restored. We pray in Jesus' name. Amen.
---